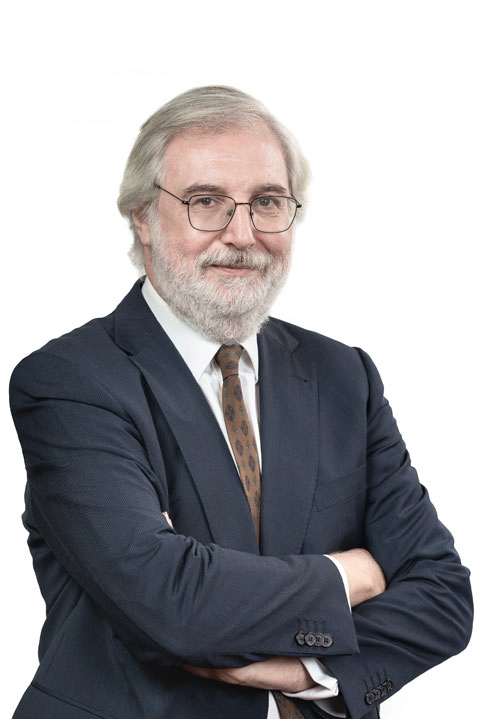 /

Career

Francisco Arroyo started his career as a lawyer in 1996 and now has an accrued 25 years of continuous work in this profession. He landed at Santiago Mediano Abogados in 2007 and has been a partner at the firm since 2008, as well as the head of the Conflict Resolution area.

 Francisco has appeared as the head attorney in over 400 judicial proceedings. He has centred on litigations, both in commercial and civil jurisdictions and in arbitration, related to intangible assets, intellectual property, industrial property, unfair competition and corporate conflicts.

He also has solid experience in proceedings with the National Commission on Markets and Competition. He has also worked frequently in Contentious-Administrative Jurisdiction Law and occasionally at other levels.  A good part of the processes led by Francisco has had an international component: during his career he has worked in international jurisdiction several times, including European Union judicial institutions and the European Court of Human Rights.

Throughout his career, he participated in matters of great relevance and amount, such as the defence of the successful bidder in contesting the awarding of a public land transport contract (some 250,000,000 euros) due to violation of the regulations on fair competition, contractual dispute for photovoltaic solar installation (Award: some 500,000,000 euros) or trademark law dispute between multinational companies in fashion market.
Areas of practice
Procedural and Arbitration

Intellectual Property

Competition
Sectors
Renewable Energies and Energy Efficiency

Media, Entertainment & Sports
/

Education
BSc in Law from the Complutense University
PhD courses in Fundamental Rights from Carlos III University
Certification in Bar Professional Training Course at the Market Studies Institute
/

Experience
Partner at Santiago Mediano Abogados | 2007 – present
Partner at EJ Abogados (Bufete Gabeiras) | 2003 – 2007
Head of the Public Law department at Roca Junyent Abogados | 2002 – 2003
Lawyer at Coronel de Palma y Asociados | 2001 – 2002
Lawyer at Bufete Álvarez Toledo | 1996 – 2001
/

Teaching
He has been an occasional lecturer in the Master in Intellectual Property at Carlos III University
Recognitions
Recommended by the publication Legal Expert to practice Procedural Law.
Professional affiliations
Member of the Honourable Bar Associations of Madrid and Oviedo
Legal Notice

Privacy and cookies policy