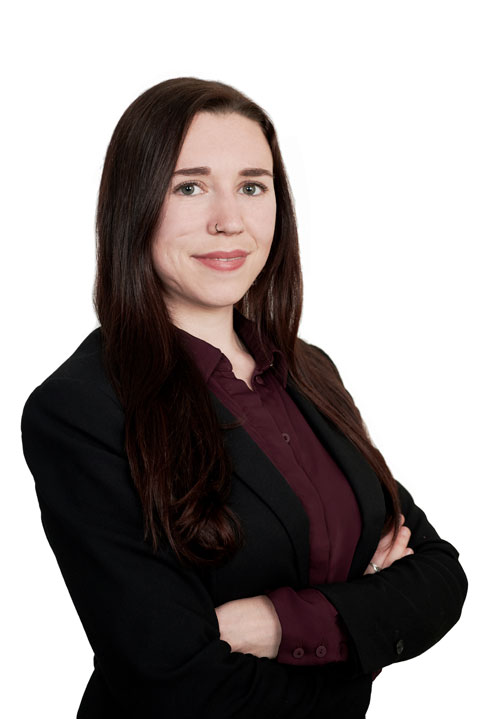 /
Career
Sol is a lawyer specialised in procedural matters and arbitration, actively participating in all types of criminal procedures before the different jurisdictional bodies, including the National Court, the Supreme Court and the Constitutional Court.
She also has experience in civil proceedings and in the protection of fundamental rights (right to honour and privacy).
A graduate in Law and Political Science from the Universidad Autónoma de Madrid, she began her professional career in 2018 in the department of Criminal Law at Clave Abogados.
She also has complementary training in specific criminal aspects such as juvenile delinquency and criminal intervention for minors.
Areas of practice
Procedural and Arbitration
/
Education
Double University Degree in Law and Political Science from the Universidad Autónoma de Madrid.
Expert in juvenile delinquency and criminal intervention for young offenders at the Universidad Autónoma de Madrid
Masters' Degree in Access to the Legal Profession from the Complutense University of Madrid
/

Experience
Lawyer at Santiago Mediano Abogados |2022
Lawyer Clave Abogados |2018 -2022
Collaborator in the firm of the lawyer María Jesús Díaz Veiga |2017 – 2018
Professional affiliations
Member of the Honourable Bar Association of Madrid
Legal Notice

Privacy and cookies policy